China Professional Design 150mm Thickness Pu Sandwich Panel Wholesaler
Was created in 2003, located in Tongzhou Area Beijing, there are 2 plants, another subsidiary corporation located in Gansu province. Occupies 35000 square meters , the number of the worker is 230 , include 5 senior engineers , and 9 design engineers . Our company is specialized in producting...
Product Details

Product

PU Sandwich Panel

Length

Customized

Effective width

Wall panel:940mm

Roof panel: 1000mm

Materials

Color steel sheet

Polyurethane board(PU)

Structure

Upper and lower layer: Color steel sheet

Middle: Polyurethane board

Thickness

Color steel sheet: 0.3-0.8mm

Polystyrene board: 50mm 75mm 100mm

Polysurethane density

40kg/m3

Conventional color

Red, white, bule, silver.

Lifetime

20~30 years

Characteristic

Low weight, heat insulation, retardant, fireproof, soundproof, water

resistant, environmental ,easy to install

Application

Various roofs and walls referring to the large size factory buildings,

storages, exhibition halls, gymnasiums etc.

Features

1, the quality of light weight per square meter of less than 40kg, can reduce the cost of the structure.

2, quick installation of light weight, splicing, installation and can be arbitrarily cutting characteristics, determine

its installation is simple, can improve efficiency, save the time.

3, fire, Caigang composite plate core surface materials and insulation materials for the non-fuel or burning

material, can meet the requirements for fire protection.

4, refractory, with a special coating color steel plate and the new 10-15 years, after every ten years spraying

anti-corrosion coating, sheet life over 35 years

5, beautiful, pressure plate clear lines of dozens of kinds of colors, can be matched with any style of the

building takes

6, insulation insulation material commonly used are: rock wool glass fiber, cotton, polystyrene, polyurethane,

low thermal conductivity, good thermal insulation effect.

7, environmental noise prevention, composite board insulation strength up to 40-50 dB, is very effective

sound insulation materials.

8, strong plasticity sheet steel can be cut, enough to meet the special design needs.

9, high strength with high strength steel plate as a substrate, the tensile strength of 5600 ( kg / cm2 ), plus

on the most advanced design and roll forming, and has excellent structural properties

Applications

1) sandwich panel used in large industrial plants, warehouses, supermarkets, hospitals, stadiums, cold

storage, activities room, buildings plus layer, clean workshop and heat insulation fire place.

2) sandwich plate appearance, bright color, good overall effect, it sets the bearing, thermal insulation,

fireproof, waterproof in one, and no two decoration, is a widely used, especially in the construction site

of the temporary facilities such as office, warehouse, walls, but also embodies the modern construction

site civilization construction,

3) in the fast installation and put into use, the assembly and disassembly, material turnover multiplexing

index, have obvious advantages, greatly reducing the construction site temporary facilities, will be

indispensable new lightweight construction materials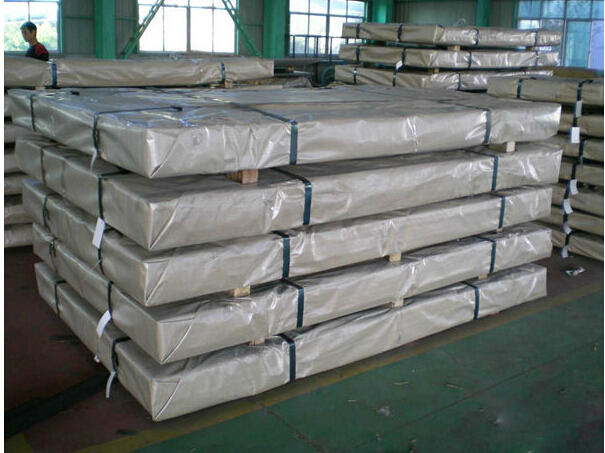 Was created in 2003, located in Tongzhou Area Beijing, there are 2 plants, another subsidiary corporation located in Gansu province. Occupies 35000 square meters , the number of the worker is 230 , include 5 senior engineers , and 9 design engineers . Our company is specialized in producting steel structure , sandwich panels, steel window and color steel door ect.
The steel structure and prefab house we made have been used in many ways , such as airport hanger , power plant , warehouse , industrial workshop , stadium , large wholesale mall , cold storage , barns ect . Looking forward to cooperate with you .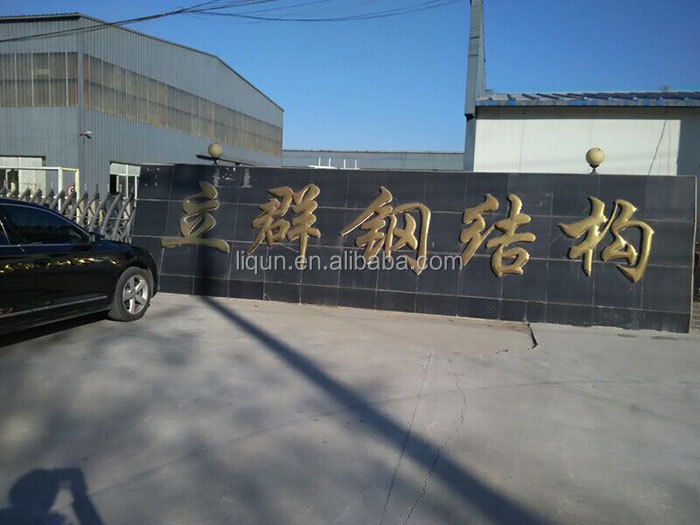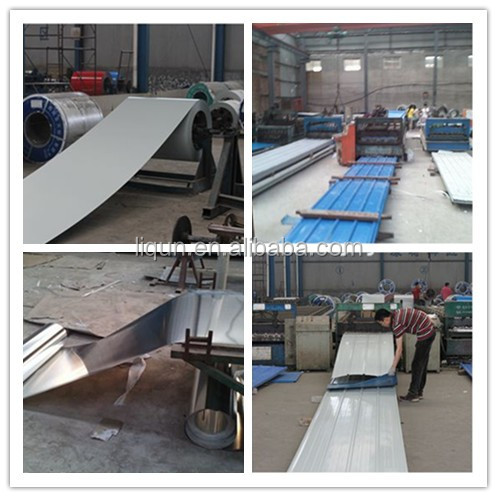 1.Q: How to buy?
A: You can provide us your drawing, and we will produce based on your drawings.
If you have your own drawing of prefab home, or any thought of it, please contact us and tell us about what your ideal home is. And then, we will use our professional technology to make your idea come true.
If you do not have your own drawing,please tell me 1.How many square meter of prefabricated house do you
want?
2.What kinds of material do you like?What would be the house used for? And any other detail requirements.We will use our experience to give you the advice.
2.Q: How to pay?
A: TT and L/C are acceptable and TT will be more appreciated. 30% deposit before producing, 70% balance before loading by TT.

3.Q: What is the delivery time?
A: It depends on order quantities. Generally speaking, the delivery time will be within 15 to 30 days.

4.Q: How to ship?
A: Loading by sea shipping container.

5.Q: How to install after the goods arriving destination?
A: We will provide detailed illustration photos and videos to you. If it is necessary, we will send technicians to help you. However, the visa fee, air tickets, accommodation, wages will be borne by buyers.
6. Q: What are the advantages of your panel?
A: Our panel's outstanding advantages are light weight, heat insulation,proof, waterproof, fireproof, sound insulation, fast construction and so on.
7. Q: Do you have any certificate to help us get government's approval?
A: We can provide our ISO certificate, test reports, SGS certificates as your support documents. Since the building standards are different in various countries, most of our customers buy the panels for test and get approval by themselves.
8. Q: I need samples for customer approval, will this be possible?
A: We can provide samples at your required size, but we will not afford the cost of delivery, because we always receive requirements for delivery of the panel sampleTherefore, we can only offer you the free samples without paying the delivery cost. Besides, we suggest you buy a small container with various sizes, the whole panel is more effective and persuasive for test than small samples
9. Our factory quality control:
We perfoms strict quality control system during the production process. Groove check,
hole check,Pitch inspection,Preheat temperature checking,steel component's dimension inspection,paint film thickness check,etc.And pre-loading quality supervision is acceptable.
Hot Tags:
Related Products